Tesla Model S P85
EV - Used - Green plate (HU)
Production years 2012 - 2015
Electric range 450 km
New price Not in production
Battery 85 kWh
DC charger time (10-80%) Supercharger: 40 min
Variant data
Availability and price
Production years
2012 - 2015
New price
Not in production
Used price
from 11,990,000 HUF (4)
Range and battery
Electric range (WLTP)
450 km
Electric range (EPA)
426 km
Electric range (NEDC)
502 km
Battery (useable)
80.8 kWh
Charging
AC charger time (0-100%)
4 hour 40 min
DC charger time (10-80%)
40 min
DC charger type
Supercharger
Further variants
There are further 17 variants for this car.
Used cars
We collect used cars from hasznaltauto.hu on a daily basis. Write to us, if you find any problematic car: VillanyAutok.com Facebook.
Reviews
On our site the owners of the electric cars could write reviews from their car, so you could get more information from this car.
Simon László
Tesla Model S P85 "Kiváló autó. Soha nem ülnék vissza robbanómotorosba. "
Video test reviews
You could check all the video test playlists here: link
Written tests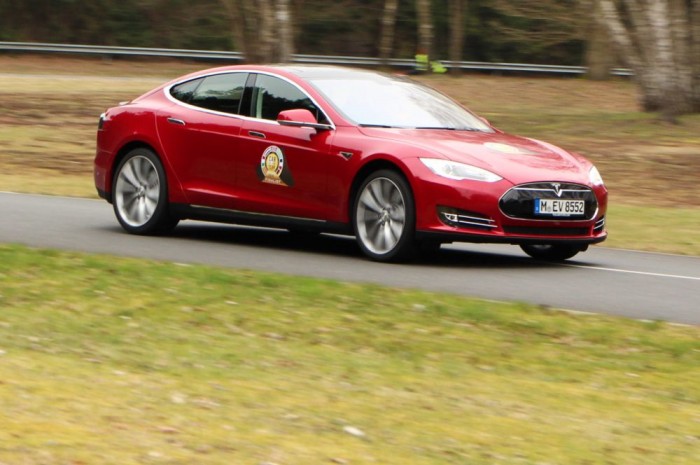 www.vezess.hu
Luxusautó, 2,7 literes fogyasztással