BMW i3 60 Ah REX
REX - Used - Green plate (HU)
Production years 2014 - 2016
Electric range 150 km
New price Not in production
Battery 21.6 kWh
DC charger time (10-80%) CCS: 20 min
Variant data
Availability and price
Production years
2014 - 2016
New price
Not in production
Used price
from 5,495,000 HUF (10)
Range and battery
Electric range (WLTP)
150 km
Electric range (EPA)
130 km
Electric range (NEDC)
190 km
Battery (useable)
18.8 kWh
Charging
AC charger time (0-100%)
3 hour
AC charger power (optional)
11 kW
AC charger time (0-100%, optional)
-
DC charger time (10-80%)
20 min
Power
Torque (gasoline)
No data
Further variants
There are further 4 variants for this car.
Used cars
We collect used cars from hasznaltauto.hu on a daily basis. Write to us, if you find any problematic car: VillanyAutok.com Facebook.
Reviews
On our site the owners of the electric cars could write reviews from their car, so you could get more information from this car.
Alex Perghe
Bmw i3 REX "Miután megvettem, majdnem visszavittem, mert annyira más életforma és közlekedési forma egyaránt, amit meg kell tanulni, de ezt nem tudtam még akkor..."
József Szabó
BMW i3 Rex (2014) 60Ah "A külső megjelenése kicsit megosztó, de a teljesítmény - menetkomfort - gazdaságosság kárpótol."
Gábor Klement
BMW i3 REX 18kWh "Imádom, semmi gond nincs vele."
László Dienes
60 AH "Nagyon kedvelem! Minden napi használatban van."
Gábor Bojtos
2014-es "Nagyon szeretem. Külső méretét meghazudtolóan tágas belül. Kényelmes még 4 embernek is. Mivel REX-es nincs hatótávpara, el lehet vele menni akárhová. A gyorsulása lenyügöző, de az utfekvése nem áll ezzel arányban, mivel városi autónak szánták. Autópályán 110 felett , nagyon érzékeny az oldalszélre, és kerülni kell a hirtelen manővereket is. Van pár szoftveres nyűgje, de alapvetően egy megbízható, élhető autó."
Video test reviews
You could check all the video test playlists here: link
Written tests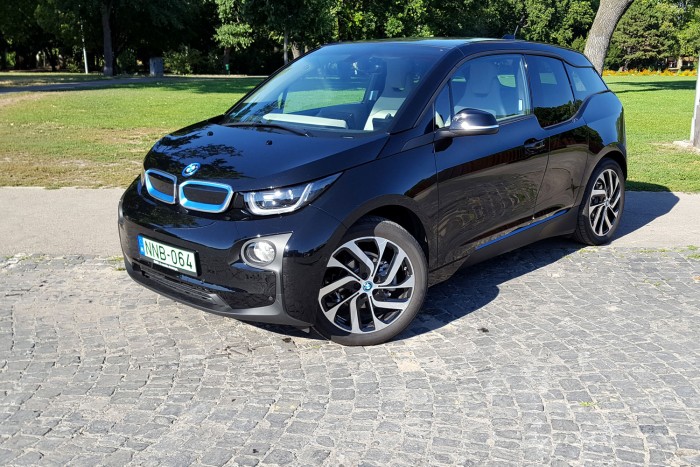 www.vezess.hu
Teszt: BMW i3 REx